Advertising Opportunities
Turkey Creek Land Partners manages the Turkey Creek "Find It Here" Marketing Program designed to:
Deepen customer engagement and help drive traffic.
Provide property information to visitors.
Increase awareness of the full range of options available at Turkey Creek.
Facilitate way-finding and recommendation-giving.
Advertising opportunities in the official Turkey Creek Brochure and Map, distributed at all locations throughout the property as well as select off-site locations, the Turkey Creek Electronic Messaging Board (exclusive to retailers within Turkey Creek), the Turkey Creek e-newsletter, which has more than 13,000 subscribers and online at  www.turkeycreek.com (the official website of Turkey Creek).
For more information, please contact Kiley Niles, Director of Marketing, at 865-755-8502 or kparker@5881000.com.

---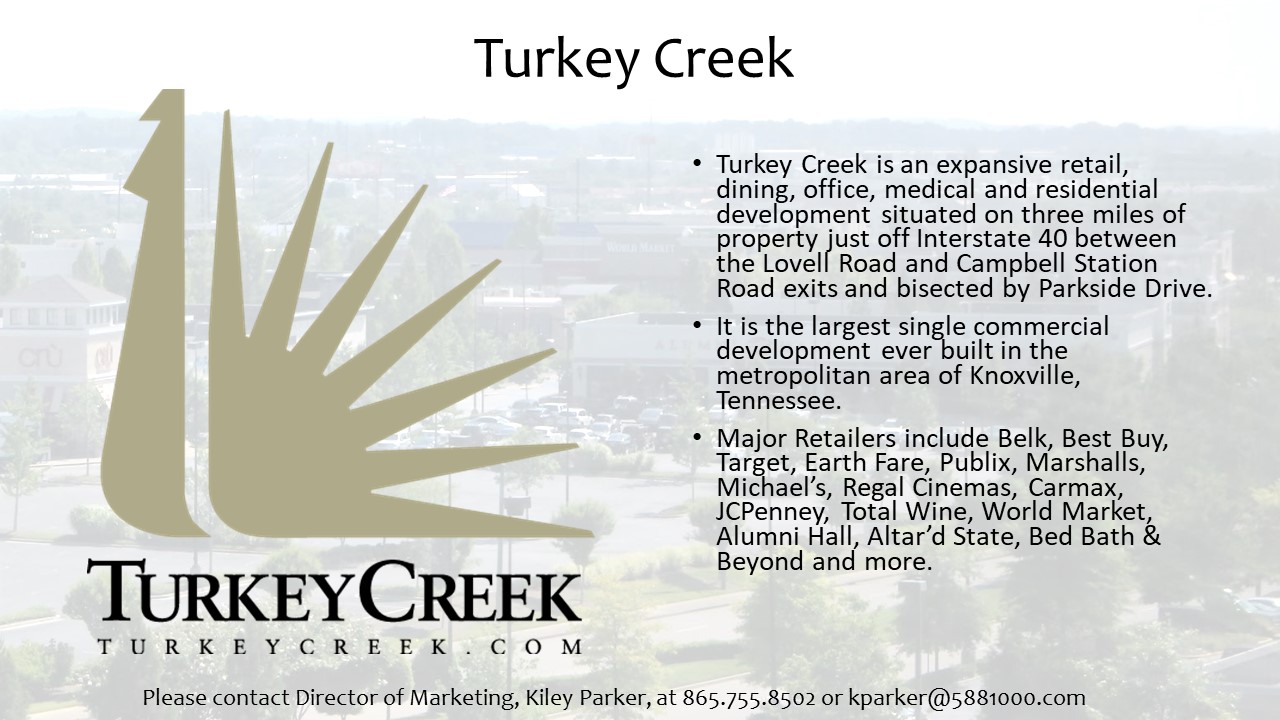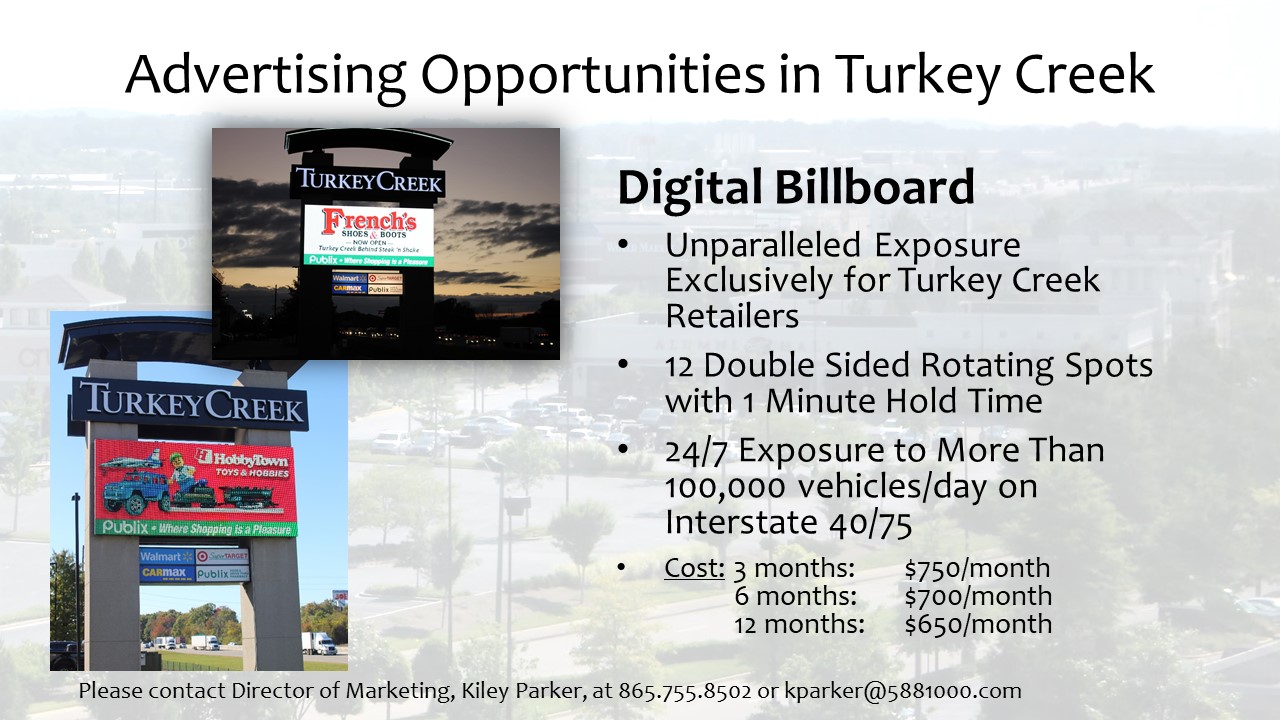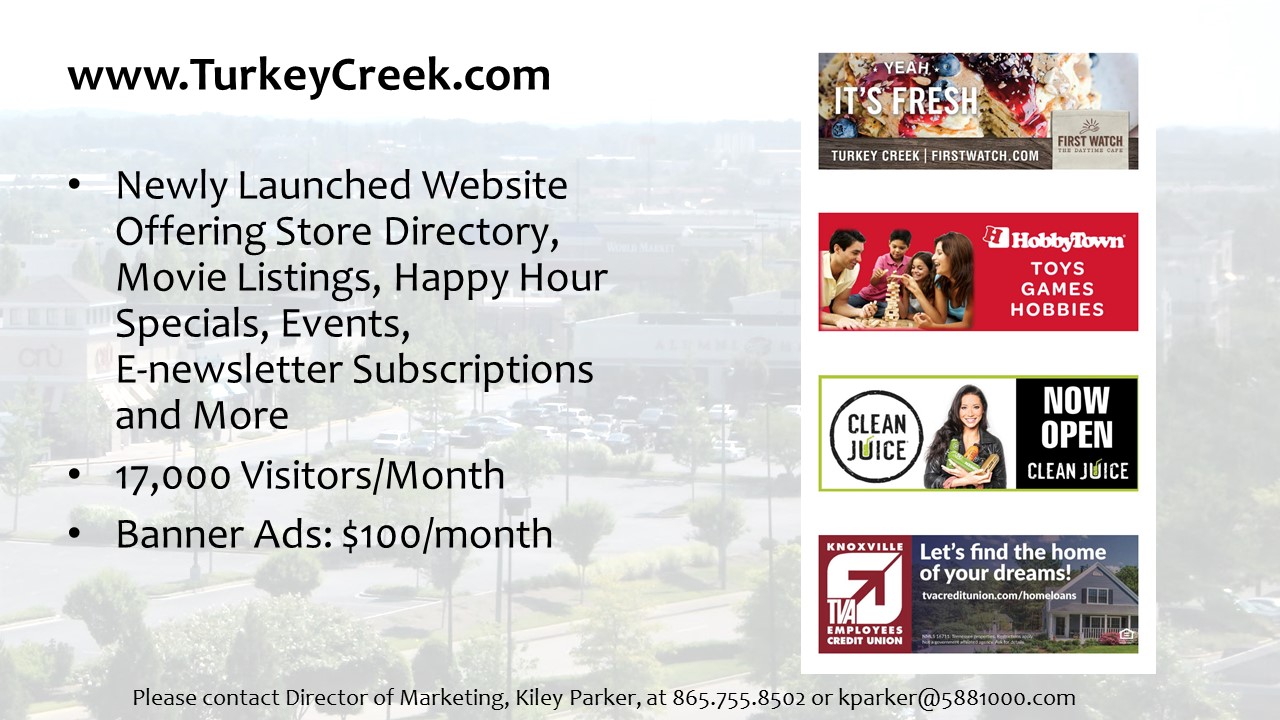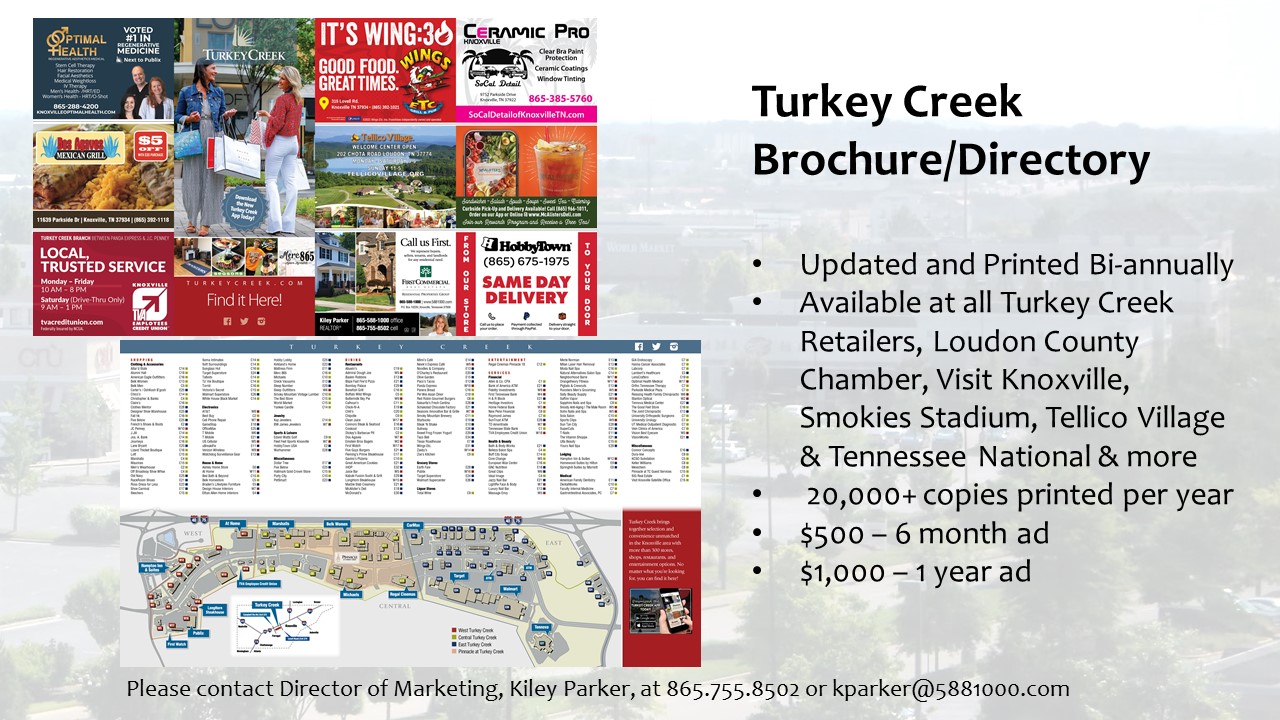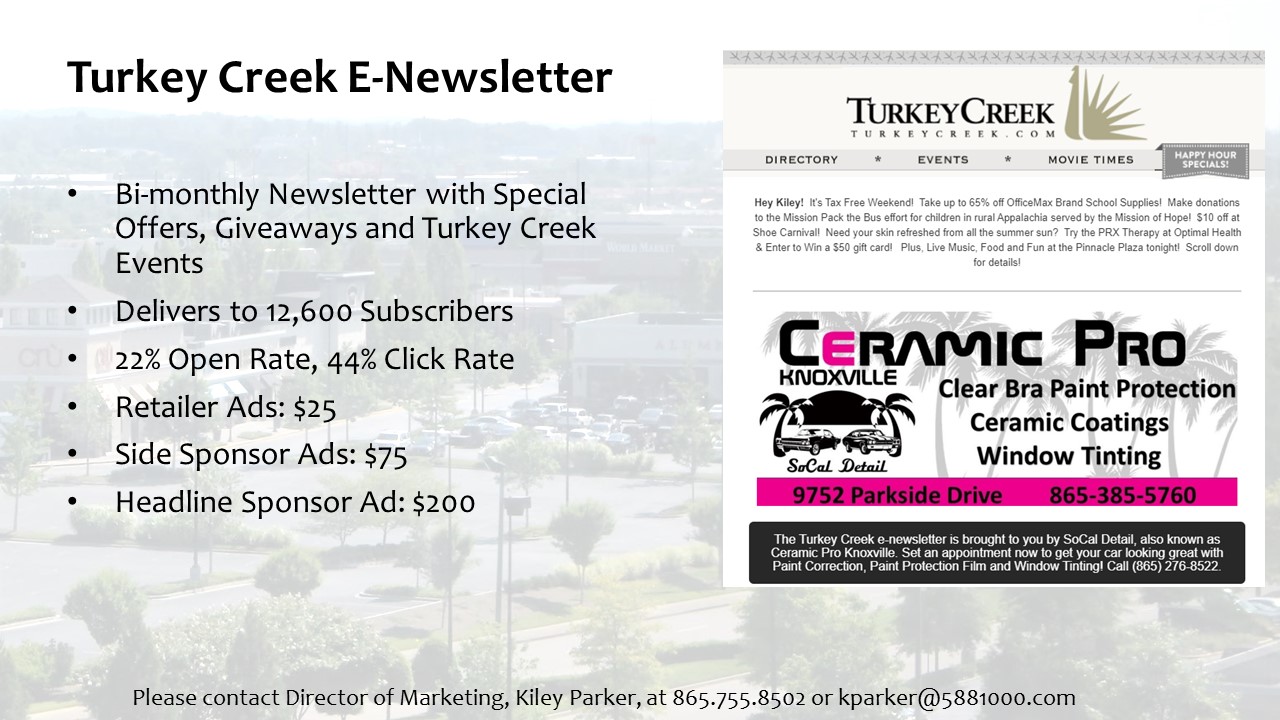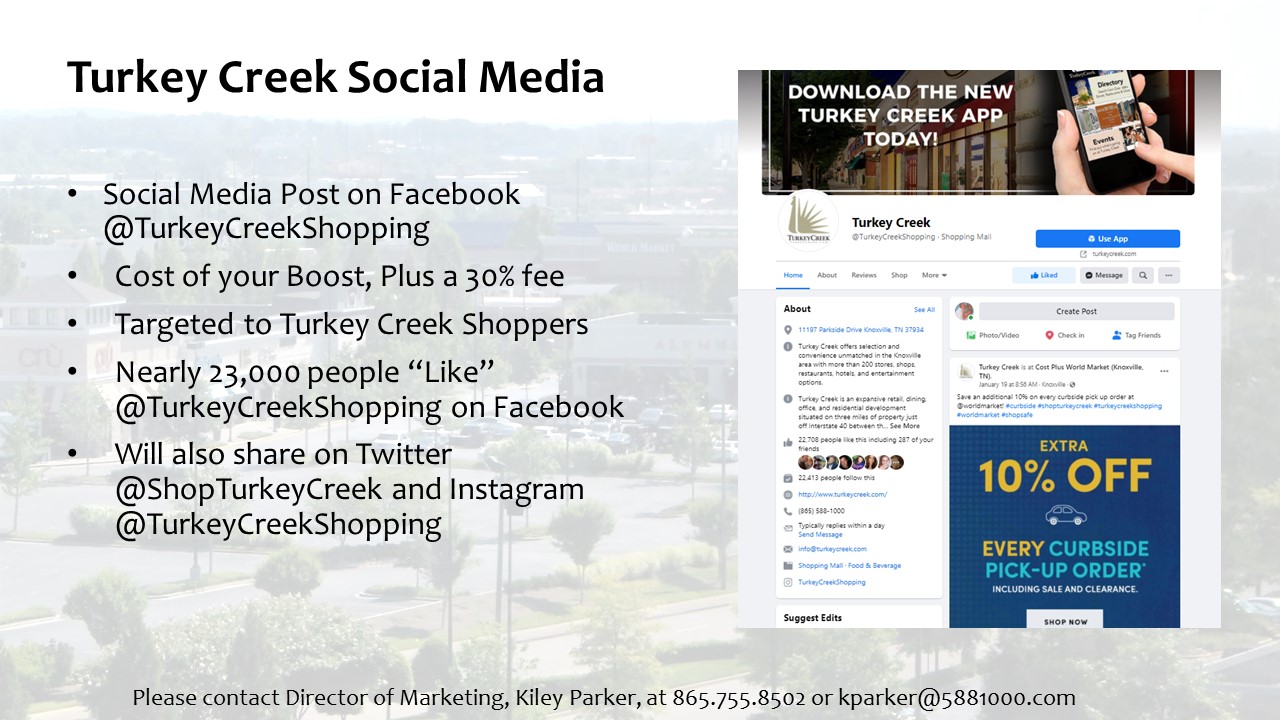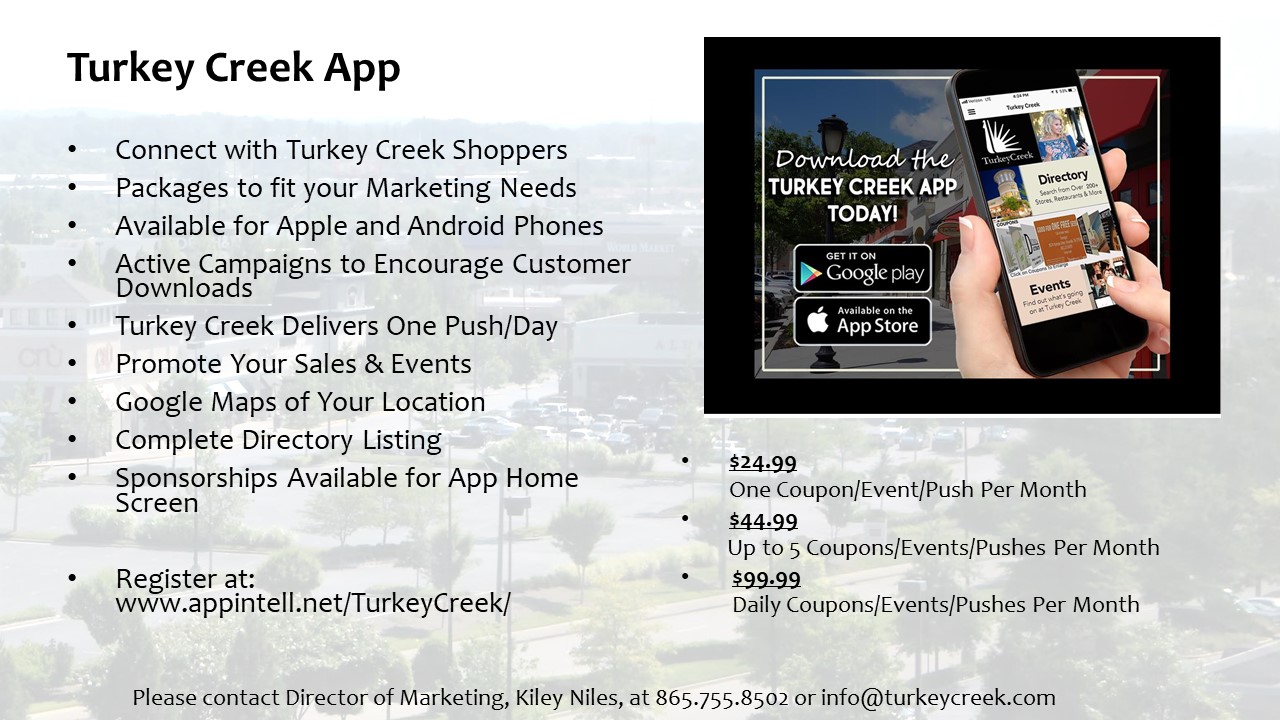 ---
Thank you for your interest in Turkey Creek!
Turkey Creek is an expansive retail, dining, office, and residential development situated on three miles of property just off Interstate 40 between the Lovell Road and Campbell Station Road exits and bisected by Parkside Drive. It is the largest single commercial development ever built in the metropolitan area of Knoxville, Tennessee.
Turkey Creek Land Partners is a collective engaging in the ownership, leasing, marketing and management of this mixed-use development. The managing partner and primary developer for Turkey Creek Land Partners is First Commercial Real Estate.
For more information, please visit www.5881000.com or email us at kparker@5881000.com.